Luxury Vinyl Tile (LVT) is a type of flooring designed to mimic real wood or stone with a variety of textures and colour options. It's available in both click and gluedown constructions, and each offers different benefits and installation methods.
Both are suitable for DIY installations, with the click option requiring no adhesives while the gluedown option requires professional fitting using adhesives. Gluedown LVT is typically cheaper than its click counterpart, due to the lesser tile thickness. However, this doesn't necessarily mean that the overall cost of your project will be lower, as you may require more material or spend on labour.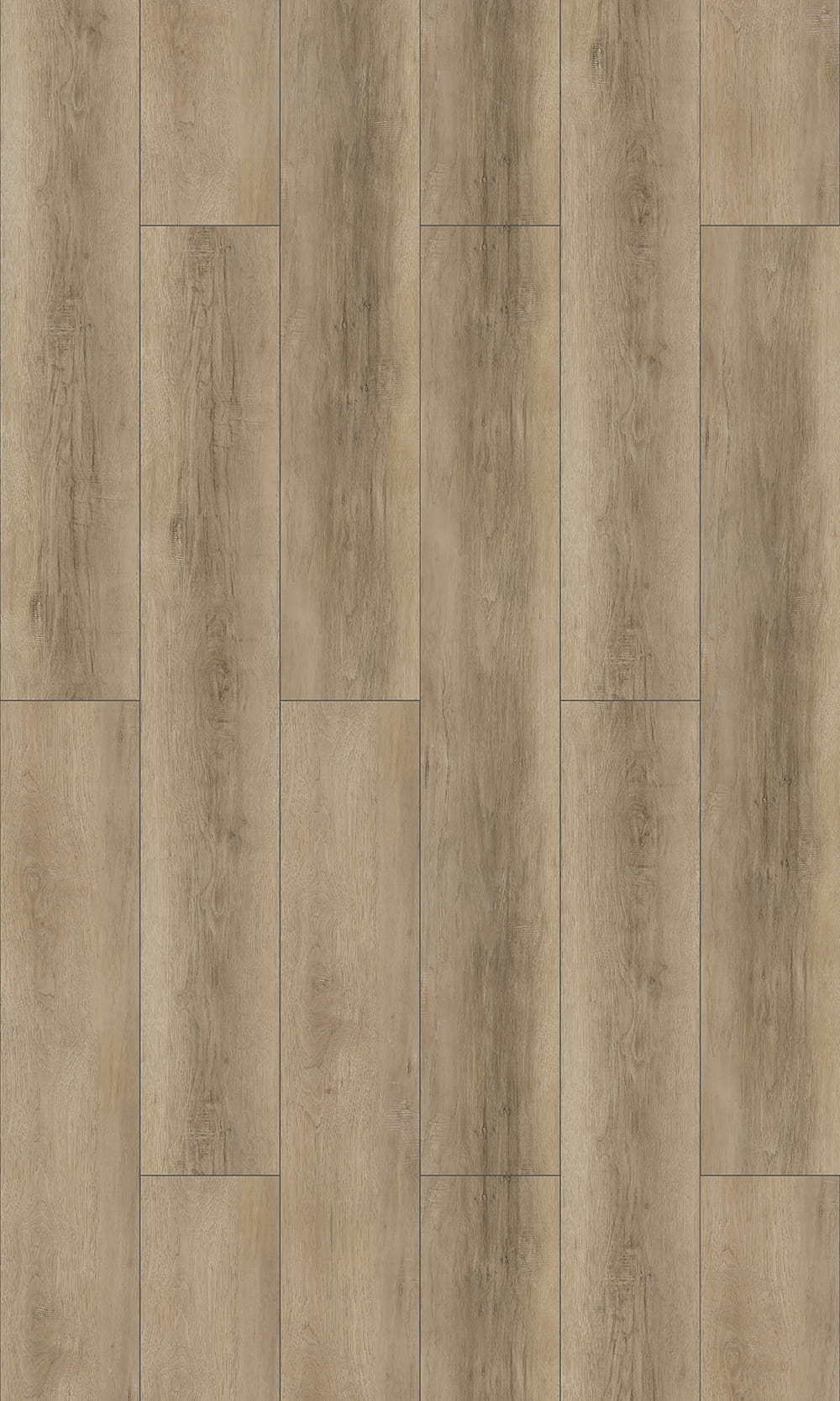 Generally speaking, both types of click and gluedown luxury vinyl tiles feature similar layers. This includes a base or substrate layer, which is made with vinyl and fillers, and a print layer. This is where the 'wood look' or stone tile texture comes from, and it's usually embossed to make the finish as realistic as possible. There is also a protective wear layer that adds resilience to the floor.
The core is next, and this is typically made from strong but flexible Poly Vinyl Chloride, or PVC. It creates a solid platform for the last two layers and is then sealed with a vinyl layer to help seal it and protect it. Some manufacturers use a wood plastic composite, or WPC, core and others use a stone plastic composite, or SPC, to provide an improved strength and stability for the flooring.
Both styles of flooring are extremely durable, and can resist the rigours of daily life with ease. They are easy to clean, and can be wiped down with a damp mop. They can be scrubbed with a stiff brush, and even cleaned using hot water, although it's recommended that you only use a mild detergent or specialist cleaning solution.
LVT is waterproof, and will resist stains far better than laminate floors. It's also easy to sand down and repaint, making it an ideal choice for bathrooms, kitchens and dining rooms, as well as hallways.
Gluedown LVT is better suited to room with fluctuating temperatures, as it's glued firmly to the subfloor and will be less likely to move or lift over time. However, click flooring is more versatile and can be used in any room in the home, providing you take the correct preparation measures.